Addon Testing
Tiki addons should be tested to work on a fresh installation of Tiki. In order to do this repeatedly, it helps to use the Tiki Console.
To do so, we can re-start the Tiki site from scratch through the console itself (for instance):
php console.php database:install --force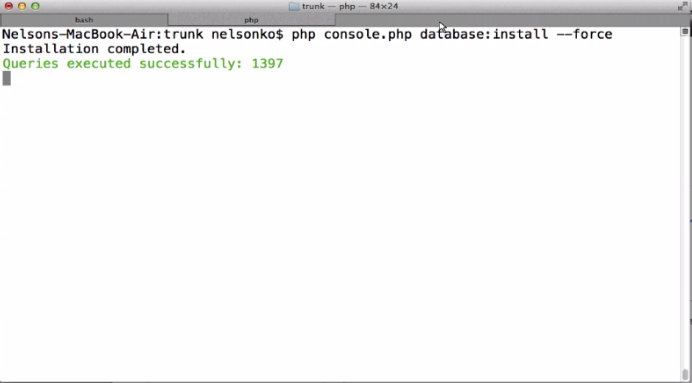 This will create a brand new tiki, as if it was installed for the first time:

Then it can be installed.
php console.php addon:install vendorname/packagename